Asian-American Forum
Summer 2013 Issue no. 18

Editor Note: The editor has decided to include articles submitted to Asian Pacific Americans for Progress (http://www.apaforprogress.org) in this seasonal newsletter. Any cross-posted articles may be identified by name and date submitted, and the reprints here will serve to verify authorship. The particular blog can be accessed here: http://www.apaforprogress.org/blogs/chriswong. To read environmental technology articles published at the Examiner.com, visit http://www.examiner.com/green-technologies-in-washington-dc/christine-kroll. Thanks for your ideas and continued support!


Back to Work Budget and the Will of the People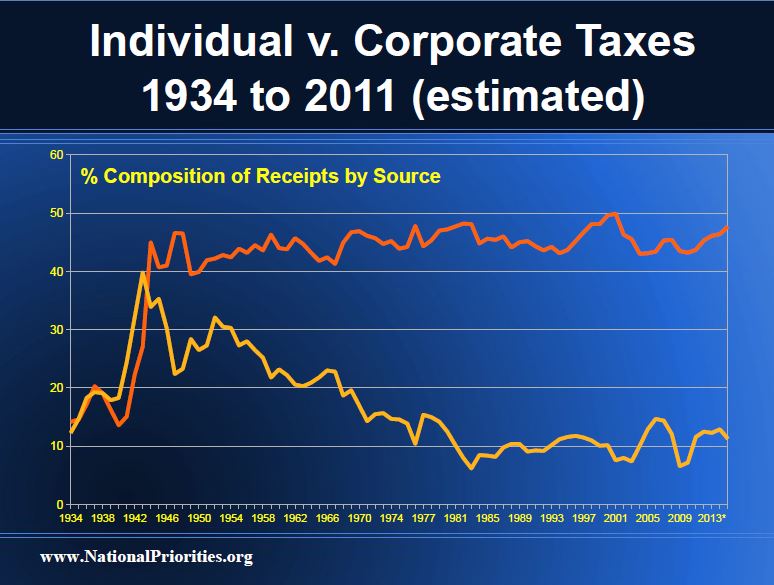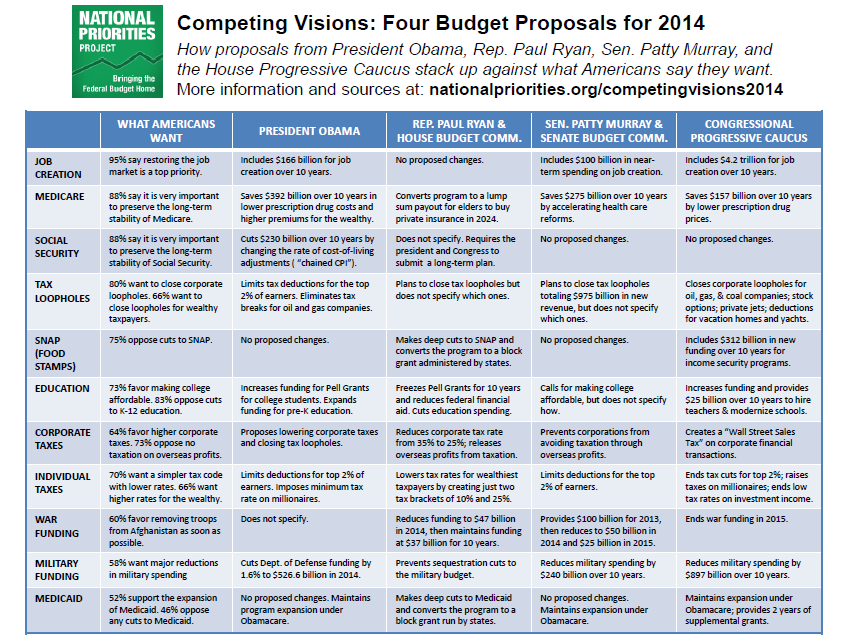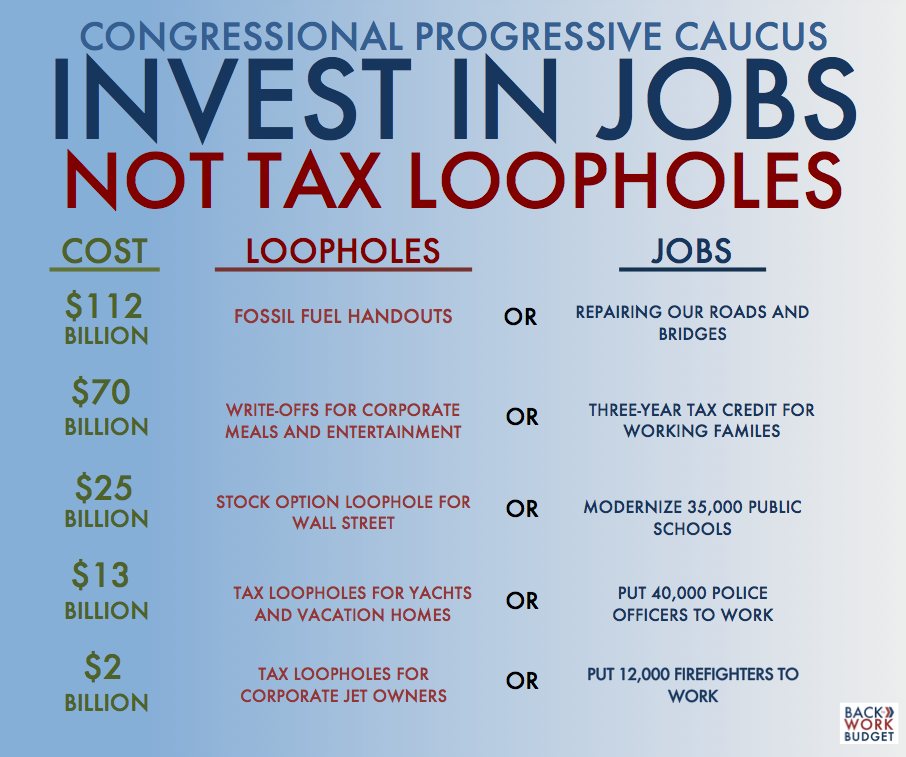 The Congressional Progressional Caucus (CPC)'s 2014 Back to Work Budget is based upon core principles that include protecting and preserving civil rights and liberties; fighting for economic justice and security; advancing environmental protection and energy independence; and promoting global peace.
The importance of the 2014 Back to Work Budget cannot be overstated. One of the founding documents of our country, the Declaration of Independence, starts its second paragraph with:
We hold these truths to be self-evident, that all men are created equal, that they are endowed by their Creator with certain unalienable Rights, that among these are Life, Liberty and the pursuit of Happiness...
The Back to Work Budget is crafted with the will of the people in mind. According to Gallup public opinion polls, 95% of Americans believe that restoring the job market is a top priority. Americans want to work, to have long-term, decent jobs with opportunities for advancement.
The Back to Work Budget will give Americans that opportunity with job creation through heavy investments in infrastructure spending, in education, in aid to states, and public works job programs--measures New Deal Presidents such as Franklin D. Roosevelt, Dwight D. Eisenhower, and Lynden B. Johnson long supported.
However, this year's legislators already seem to have turned their backs against the people rather than heed the will of the citizens who voted them in. When the vote came up in the House of Representatives on March 20, 2013, the Back to Work Budget was resoundingly defeated by a wide margin. Only 84 out of 200 Democrats voted for the Bill.
In an interview with Amy Goodman (Democracy Now) on March 25, 2013, Richard Wolff, professor emeritus at the University of Massachusetts, Amherst, and author of Democracy at Work: A Cure for Capitalism, stated:
We have millions of people without work, millions of people losing their homes, an economy that doesn't work for the vast majority...back in the 1930s, the last time we had a breakdown of our capitalist system like this, we didn't have austerity, we didn't have cutbacks. We had the opposite...not austerity, but its opposite...
The sense of betrayal is more evident when one considered that the STOCK Act was revised on April 15, 2013 to allow legislators, who are already exempt from insider trading laws, to not have to electronically disclose stock trading and other financial transactions.
Add to this the fact that the House of Representatives recently passed H.R. 1120, a bill to nullify the powers of the National Labor Relations Board (NLRB) which oversees labor union elections and remedies unfair labor practices.
It would seem that corruption is so rampant that instead of representing the 98% of the people, Congress is purposely pursuing the opposite with abandon: accepting favors from corporate lobbyists, while clamping down on unions, and while down-playing the needs of the unemployed. In fact, CBS 60 Minutes reporter Steve Croft, in an interview in 2011 with Brian Baird, a former Congressman (D-WA) who first co-sponsored the STOCK Act (along with Louise Slaughter (D-NY)), stated:
In the past few years, a whole new totally unregulated 100 million dollar industry has grown up in Washington called political intelligence. It employs former Congressmen and former staffers to scour the halls of the capitol gathering valuable non-public information, then selling it to hedge funds and traders on Wall Street who can trade on it.
Such opacity in ethics goes against the principles of the Declaration of Independence. After all, did not the tyranny of King George consist in making money off the backs of the colonials by refusing to "assent to Laws, the most wholesome and necessary for the public good," or "to pass other Laws for the accommodation of large districts of people"?
However the defeat of the Back to Work Budget in the House of Representatives does not yet signify that all hope has been lost. For starters, there is an increasing amount of press coverage being paid to the Progressive Caucus's Budget and their proposals, such as H.R. 733, Deal for All, a bill designed to protect Medicare, Medicaid, and Social Security benefits.
Alternative press coverages have included the National Priorities Project (NPP), a site which studies and compares federal budget alternatives, particularly against war dollars spent. The Washington Post, and even Rolling Stone magazine have offered print space.
Here are some of the salient details of the CPC's Back to Work 2014 Budget:
Increases tax rates for millionaires and billionaires, since U.S. revenues now consist of over 45% individual income taxes, while corporate taxes contribute only about 11%. (Source: NPP)
End the bias towards overseas investments, because it has not only created incentives to move jobs and operations overseas, but allowed corporations to set up tax havens, and defer tax payments. Such practices have cost Americans their jobs, and U.S. Treasury tens of billions in lost revenue. (Source: CPC)
Impose a small tax on large banks with more than $50 billion dollars in assets to offset the "too big to fail" dangers they pose when they are bailed out.
Cut down military defense related spending, because since 9/11, the U.S. has spent $7.6 trillion dollars; that is, almost half of the present debt ceiling of $16.4 trillion dollars came from spending on Wars, Homeland Security, the Pentagon, and Nuclear weapons. (Source: NPP)
Support substantially more domestic infrastructure spending, because since 2002, military spending and wars have increased by 48% ($3.8 trillion dollars or $380 billion dollars per year), while domestic infrastructure spending has lost an estimated $200 billion per year. (Source: NPP, American Society of Civil Engineers (ASCE))
The Pentagon should be subject to auditing, since one is long overdue. This would force the Pentagon to start prioritizing, and cut wasteful spending, but instead plan for safe nuclear weapons systems disposal. (Source: CPC, WT)
Instead of Overseas Contingency Operations spending, supported by emergency funding (thus deepening the debt), more can be spent promoting clean energy, conservation of resources, and detoxification of polluted resources.
By eliminating fossil fuel subsidies for oil, gas, and coal companies, $11.2 billion dollars a year could be saved and re-allocated for the nearly 425,000 brownfield contamination sites awaiting treatment and restoration. (Source: CPC, ASCE)
The United States can re-emerge as an environmental and energy leader if it can invest in research and development through collecting carbon taxes, and reinstating the Superfund tax for advanced treatment of petrochemical, pesticidal, and radionuclide pollutants. (Source: CPC)
Obviously, the Back to Work Budget would strengthen and enhance existing long-range beneficial socioeconomical programs, such as Social Security, Medicare, Medicaid, and Food Assistance, while developing new work programs for youth and the long-term unemployed.
Is this all wishful thinking? Not according to political talk-show hosts Bill Maher and Rachel Maddow on HBO: Real Time on March 16, 2013. Said Maher:
Remember money has never been cheaper to borrow than now. It [Back to Work] still reduces the deficit by $4.4 trillion dollars [by 2023], almost the exact same number that the Ryan Budget reduces the deficit; it just does it by a different method.

Maher also stated for a talking point:
And if you think this is radical stuff, Business Insider did a study where they actually released this budget, almost exactly this budget, but they didn't label it as to whose budget it was. It was the budget that was favored by most people, including 47% of Republicans.
So while the White House 2014 Budget is now the dominant ballplayer in Congress, with serious intentions to reduce chronic high deficit spending, the CPC Budget remains a useful advocacy and bargaining tool.
Hopefully, this year will see more compromise to cut through the debates and result in reasonable austerity and tax increases for addressing the 98% critical domestic concerns.
Graph above shows growing disparity between individual and corporate contributions to the U.S. Treasury
From the "Jobs, Deficits & Taxes" Webinar by Chris Hellman - Slide #13 - National Priorities Project

Article researched and written by Christine H. Kroll, copyright May 2013.
Congressional Progressive Caucus (CPC) Budget Useful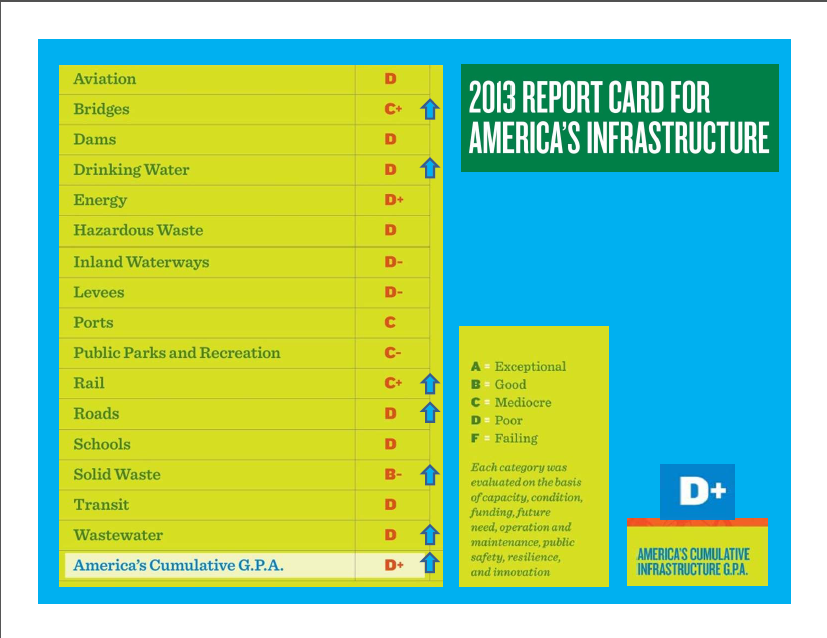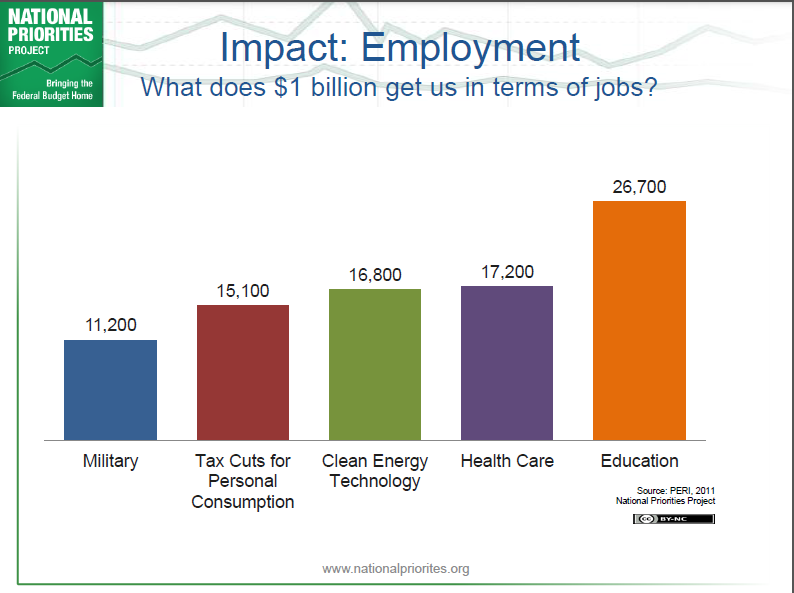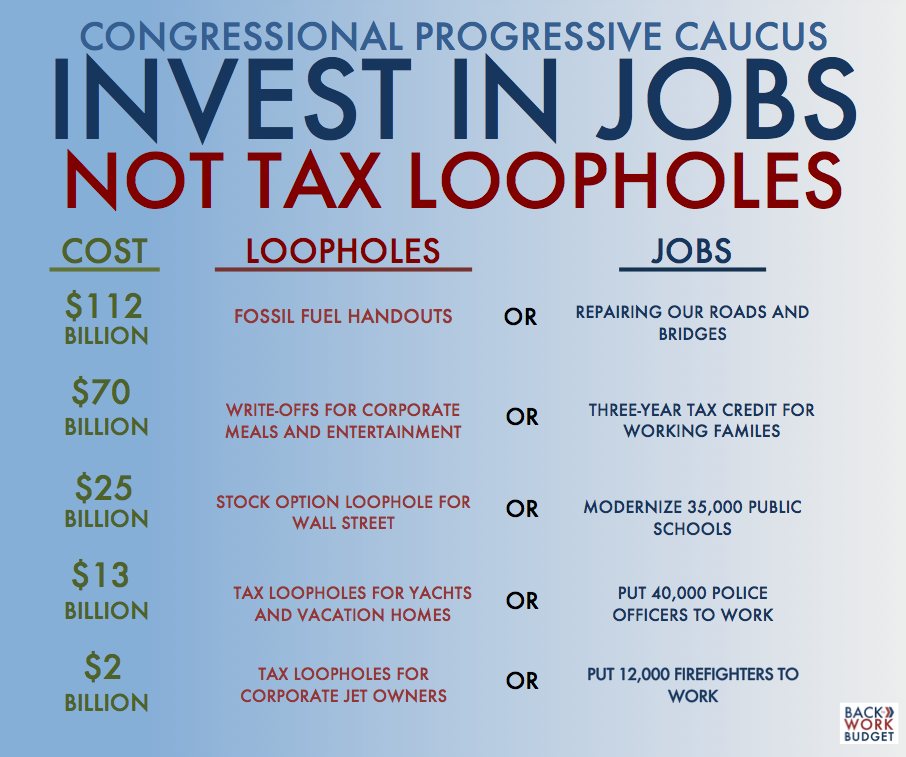 On April 10, 2013 the President took his budget to the Hill.[1] Critics say it was over two months late, but considering that Congress has been running a stalemate since 2012 (the 2013 budget is by Continuing Resolution), it is better late than never. The President with good reason, presents a balanced budget built-in with reductions and tax increases. The balanced compromises represent hopes that 2013 will not be a repeat of 2012, the year of the sequester.[2] In his closing remarks at the White House Rose Garden, the President stated:
When it comes to deficit reduction, I've already met Republicans more than halfway. So in the coming days and weeks, I hope that Republicans will come forward and demonstrate that they're really as serious about the deficits and debt as they claim to be.
Many legislators are disappointed with what they view as too much compromise on the President's part. They claim the President makes too great a concession on Social Security and Medicare, although offering to close tax loopholes on the rich. Others insist that it is time for multinational corporations to face up to the fact that they do not pay their fair share of taxes, but instead are able to cut special deals with the government which lower their taxes to under ten percent.
While the mainstream press has paid attention to the Conservative budget proposal by Representative Paul Ryan, and the moderate Democratic proposal by Senator Patty Murray, not enough has been said about the budget proposal by the Congressional Progressive Caucus (CPC). The CPC's Back to Work budget is an audacious proposal that would create 7 million new jobs in one year by raising an estimated 4.4 trillion dollars from closing corporate tax loopholes.[3]
The Congressional Progressive Caucus (CPC) is co-chaired by Representative Raul Grivalja of Arizona and Representative Keith Ellison of Minnesota.[4] Its members officially consist of 71 in the House members, plus 1 Senator (Bernie Sanders, Vermont). The CPC promotes a fundamental belief "in government of the people, by the people, and for the people." It is the soul of old Blue, represented by liberal think tanks, and previous leaders such as the popularly re-elected four-term President Franklin Delano Roosevelt.
Progressive Caucus membership has grown steadily and its bills galvanize bi-partisan leadership and at the least can make splashy publicity. One recent example is the sponsorship of the "Don't Cut Social Security" petition (or Grayson-Takano Letter)[5], an issue which has raised the furor of Republicans[6] as well as Democrats, and contains 2.3 million signatures.[7]
Ironically, the Don't Cut Social Security Petition fights President Obama's attempt "to meet the Republicans more than halfway" in his budget by essentially eliminating cost-of-living adjustments for Social Security. Co-Chairs Reps. Raul M. Grijalva (D-AZ) and Keith Ellison (D-MN) stated in an email to the Progressive Change Campaign Committee (PCCC):[8]
This week, a new study from the New America Foundation finds that proposals to cut Social Security benefits could be disastrous for our economy because the recession has led more seniors to rely on Social Security for income. Cutting benefits now, when people are already struggling to make ends meet, will mean unnecessary hardship for millions of people. It is unpopular, unwise and unworkable.
The CPC has prepared budget proposals in the past which supported vigorous job growth and domestic spending allocations, while reducing military spending and supplementary war spending.[9] It is a balancing act of what should be revitalized versus what can be sacrificed.
The Progressives and other bipartisan lawmakers recognize that the country's tender foothold on the path to economic recovery matters much more than instant debt reduction. The Congressional Progressive Caucus's Back to Work budget of 2014 includes a number of insertable line-items indicating the depth to which staff members have studied issues that have important bearing upon this country and civilian Americans' well-being and livelihoods.[10]
Notes:
1. Colleen Curtis, "President Obama Sends Congress his Fiscal Year 2014 Budget," The White House Blog, April 10, 2013,
http://www.whitehouse.gov/blog/2013/04/10/president-obama-sends-congress-his-fiscal-year-2014-budget
.
2. "What You Need to Know About the Sequester," The White House, April 23, 2013,
http://www.whitehouse.gov/issues/sequester
.
3. "Back to Work Budget," Congressional Progressive Caucus, March 15, 2013,
http://cpc.grijalva.house.gov/back-to-work-budget/
.
4. "About CPC," Congressional Progressive Caucus, April 23, 2013,
http://cpc.grijalva.house.gov/index.cfm?sectionid=74&sectiontree=2,74
.
5. Alan Grayson and Mark Takano, "Grayson-Takano 'No-Cuts' Letter," April 9, 2013,
http://grayson.house.gov/media-center/press-releases/grayson-takano-no-cuts-letter-update
.
6. Zaid Jilani, "Republicans Preview 2014 Election Strategy: Democrats Want To Cut Social Security Benefits," Progressive Change Campaign Committee, April 10, 2013,
http://boldprogressives.org/category/blog/page/2/#.UXb0SpwquF5
.
7. John Nichols, "2.3 Million Petitioners Urge Rejection of 'Chained-CPI' Social Security Cut," April 8, 2013,
http://www.thenation.com/blog/173724/how-many-fdr-democrats-will-oppose-chained-cpi-social-security-cut#
8. Zaid Jilani, "Congressional Democrats Blast Obama Proposal To Cut Social Security Benefits," Progressive Change Campaign Committee, April 10, 2013,
http://boldprogressives.org/category/blog/page/2/#.UXb0SpwquF5
.
9. "Budget for All: Budget of the Congressional Progressive Caucus Fiscal Year 2013," Congressional Progressive Caucus, April 23, 2013,
http://cpc.grijalva.house.gov/budget-for-all/
.
10. "Back to Work Budget," Congressional Progressive Caucus, March 15, 2013,
http://cpc.grijalva.house.gov/back-to-work-budget/
.
Article researched and written by Christine H. Kroll, April 2013.
Operation Green Jobs' unparalleled march
With U.S. Chamber of Commerce representatives standing by and security guards at the door, the Operation Green Jobs March, sponsored by Poor People's Economic Human Rights Campaign (PPEHRC), and Shut the Chamber, arrived in Washington, DC on May 24th as planned, from Philadelphia, PA.
Amazingly, the 150-mile seven-day journey from Pennsylvania and over and across Maryland to Washington, DC occurred without any major incidents. Of course, it had been week of unpredictable weather, sore muscles, fatigue, and exposure to the elements.
The march began with kickoff rally in Philadelphia last Saturday, May 18th. The rally on an empty lot near a North Philadelphia community church included chanted poetry, open-mic speeches, and folk guitar duos. From there the group followed a route that varied from tertiary feed roads to state highway.
It could have been Woodstock in miniature except with its postmodern assortment of young to elderly, from Dutch heritage to Native American, blue collar and mixed genders, all were attentive to the message.
Philadelphians (and Chicagoans) have recently been alarmed by a spate of public school closures and staff layoffs. Add to this rural farms overlaying shale reserves that are being exploited through invasive fracking companies with minimal environmental entailments, and no wonder taxpayers feel that they are being served a double whammy.
Shut the Chamber march organizer Carl Gibson's interviews with marchers, also Livestreamed, provide a glimpse into a long week of pondering, sorting, and clarifying ideas on Operation Green Jobs impacts, as evident from the sharing.
Jacob describes his harrowing life moving from one tent city to another, hardships compounded by changes at his school.
"15 teachers and 20 staff members were cut out in the middle of the year... All the people who helped me are gone now."
Luciano, a high school graduate who marched all the way to DC, shared his enthusiasm about being involved in the Poor People's Economic Human Rights campaign:
"Don't kill our generation. Don't ruin it...I hope in the future some more of the young people will be involved."
Liz, who had been downsized from a good job, shared the changes in perspective she has underwent:
"Not everyone going to feel the way I feel, but I see it like this; if they don't form their [experience walking in someone else's] shoes, being homeless, or suffering in this world, they won't know anything, they sleeping."
According to Cheri Honkala, lead organizer from the Poor People's Human Rights Campaign, and Vice President of the Green Shadow Cabinet:
"We're marching for lives...the situation is 10 times worse than it was even five years ago. We can't afford to just sit around while the gangsters at the U.S. Chamber of Commerce continue to play with our lives...We've got to stop lettng the corporations and politicians decide that we don't matter."
The U.S. Chamber of Commerce (US CoC)'s unpopularity among progressive groups is well-documented. For instance, Service Employees International Union has a Fact Sheet that includes the effects of Chamber lobbying against minimum wage increases, against union organizing, against the Lilly Ledbetter Fair Pay Act, and against access for Americans with Disabilities.
According to Jake Parent from Public Citizen who spoke at the gathering on May 24th in front of the U.S. Chamber of Commerce:
"The U.S. Chamber of Commerce wants you to believe that all they care about is creating a stronger better economy. But in reality all they care about is how much profit giant corporations can make. It doesn't matter if they're making that profit overseas; it doesn't matter if they're making that profit from selling weapons. And it certainly doesn't matter if they're making that profit from selling oil."
Author and peace-activist David Swanson also said, "These are the people that have bought our government. And they bought it to tell it to stop buying things. To stop buying schools, to stop buying jobs, to stop buying houses, to stop buying green energy. But there's one thing the US CoC wants the government to buy, and that is weapons!"
After marching single file, chanting, and singing, there was a prayer led by Sister Margaret, who had also marched part-way, and who also stated:
"The biggest drug dealer in the world is in this building. All the people who work for these addictions. Let us get well. With God's power we can be well and the planet can be green, and we can love, together."
As the Operation Green Jobs leaders sat on the steps of the U.S. CoC demanding entry or an interview, Carl Gibson also expostulated on the US CoC's shadowy and corrupt agenda:
"Going back to 1971, they had a plan to systematically, over a long period of time, take over academia (public schools and colleges), the media, and the government, and through that basically run the country..."
The group continued to rally and speech-make for nearly an hour, including marcher Mark, who decried the notion of complex green job creation measures:
"There's no such thing as a job creator. Jobs already exist... It's just a matter of whether profiteers can make a profit on them; so they won't do it. So we have to do it ourselves, by creating gardens, by taking over abandoned housing, rehabbing [rehabilitating] them. They're not going to pay for it..."
He also pointed out that getting out the vote should include educating more people about the Green Party (including its Green New Deal).
The march closed with promises to come back with more marchers next year. Cheri Honkala projected beamily:
"And those of you who have been looking a million different places for work in order to feed your family, a new day is gonna come!"
The closing chant of "I will be back!" struck an upbeat chord with everyone regarding the tenacity of this year's journey.
Judging from PPEHRC's record of successful marches, including the 12-week, 24-city caravan from New Orleans to Detroit for the US Social Forum in 2010, they may indeed be back.
Author would especially like to thank Shut the Chamber lead organizer Carl Gibson for granting access to extensive recorded interviews on Livestream and Facebook. Article researched and written by C. Kroll, May 2013, and published at the Examiner.com. Stay up to date with U.S. Uncut.
****************************************************************************************
For permission to reprint articles, please contact: inquiry@columbiapress.org.
How to Cite Any of the Above Articles Using MLA Format:
"Name of Article." Asian-American Forum. Columbia Press, Summer 2013. Web. Date of Access. <www.blu-geese.org>
How to Cite Any of the Above Articles Using APA Format:
Wong, C. (2013). Name of article. Asian-American Forum, 18. Retrieved from http://www.blu-geese.org/
Past Newsletters
Disclaimer

: Asian-American forum is a free e-Newsletter published by Blu-Geese.org. The views expressed vary seasonally, like the winds, with content subject to adjustments, editing, and revisions. The facts, names, and dates in creative non-fiction works are fictive; all referenced works remain the copyright of their respective owners. For information regarding contributions or permission to reprint articles, contact

inquiry@columbiapress.org
Copyright © 2009-2013 by Columbia Press, All Rights Reserved. (Note: Adblock Edge must be turned off to view recommended books below.)